The Best Pizza in Leicester Reviewed for 2023
Leicester is full of history. As one of the oldest cities in England, one can imagine all the life it has lived. That being said, when you take a trip to visit or make the move to this city, you get to be a part of that history in more ways than one. There are famous kings buried here, ruins of castles, and unique architecture that has stood the test of time.

Aside from all of this obvious history and culture to soak in, there is also a lot of unique culture and history to dive into when it comes to the food of Leicester, specifically Italian cuisine and pizza spots. Aligning with the heart of the city, experience the old and the new world of pizza and check out a few of our favourite pizza spots hidden in the crevices of this unique city. Who said history couldn't be a time to satisfy your hunger as well?
Fireaway is all about speed and proficiency. With incredibly fast speed and amazing quality pizza, you can be on your way with your favourite meal in minutes. Seconds, to be exact. Talk about quick service. Not to forget that their pizzas are highly affordable, so you can treat the entire family to whatever pizza they would like without worry or stress. Don't get it confused, however. Speed does not mean the quality of the pizza lowers Quite the opposite, actually. With a classic wood-fired grill, they cook each pizza to perfection with age-old tradition and technique giving you high quality in a short amount of time.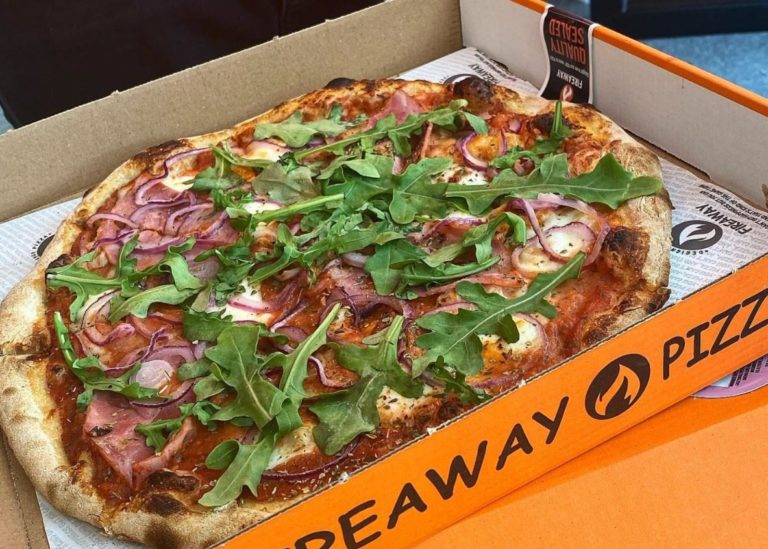 Fireaway believes that a good pizza is all about the ingredients. That being said, they have found the best partners to important ingredients from all of the UK and Italy such as Naples and Milan. These spots specialize in their area, making for a well-oiled machine when paired with pizza experts such as those at Fireaway. 
Their pizza is also hand-stretched, so outside sourcing the finest tomato sauce and sourdough, their crust is unique to you and made with care. For those who aren't too keen on the world of pizza, these small details might not seem like much. However, they make a world of difference when compared with pizza spots that don't pay attention to the details.
Peter Pizzeria prides itself in handcrafted pizzas that are tasty and paired with unique history, culture, and an experience at the same time. Their building is one of the older historic buildings in the town, so history buffs will get a kick out of checking this spot out.
On top of the history of the building itself, Peter Pizzeria has included quirky artwork spread throughout the restaurant to explore while you munch on your pizza dish as well as upcycled furniture to sit on and give the space even more character. This spot is much more than your average everyday pizza chain to grab and go. Expect a memory when you give it a visit. 
The experience isn't all, however. Their pizzas bring all of the history together to form a mouth-watering flavour that will have you raving to friends and family to return. Each of their dishes is made fresh, so there is no question of the integrity or quality of a dish when you give Peter Pizzeria a try.
If you are looking for classic Italian while you are in Leicester, then Cafe Roma is a must-visit spot. With classic Italian pizza as well as other Italian dishes, there is no doubt that your hunger will be satisfied before the end of the night. Nothing better than loading down on carbs, especially Italian carbs to end the night on a high.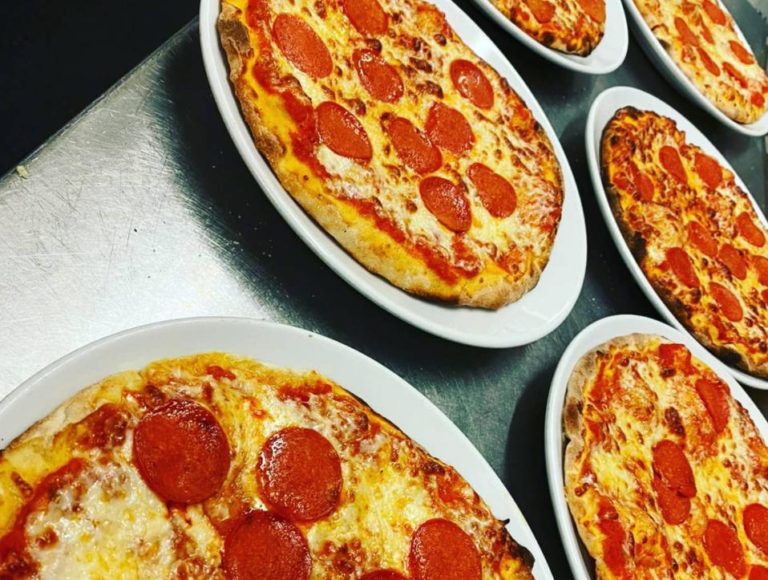 One of the unique things about this spot is that they serve Italian cuisine all day long, with a menu that changes as the day goes on, so if you aren't quite ready for dinner, you can grab lunch or even breakfast when you stop by at Cafe Roma. This also means that you have a unique experience and flavour at any time of the day, so more reasons to come back and try the other menu options. 
This restaurant has surpassed the plethora of other Italian restaurants and pizza places over the years with their beginning dating back to 1996. It's safe to say that they have perfected the art of true Italian food and have made it their mission to share their gifts with anyone that walks through the door.