5 Best Wood Fired Pizza Ovens for 2020 Reviewed
There is no better taste than a freshly cooked homemade pizza that has been cooked in a wood fired pizza oven, the unique smokey taste, the speed at which your food is cooked and the whole visual that comes with presenting a piping hot pizza straight out of your oven in front of your guests offers a real sense of pride.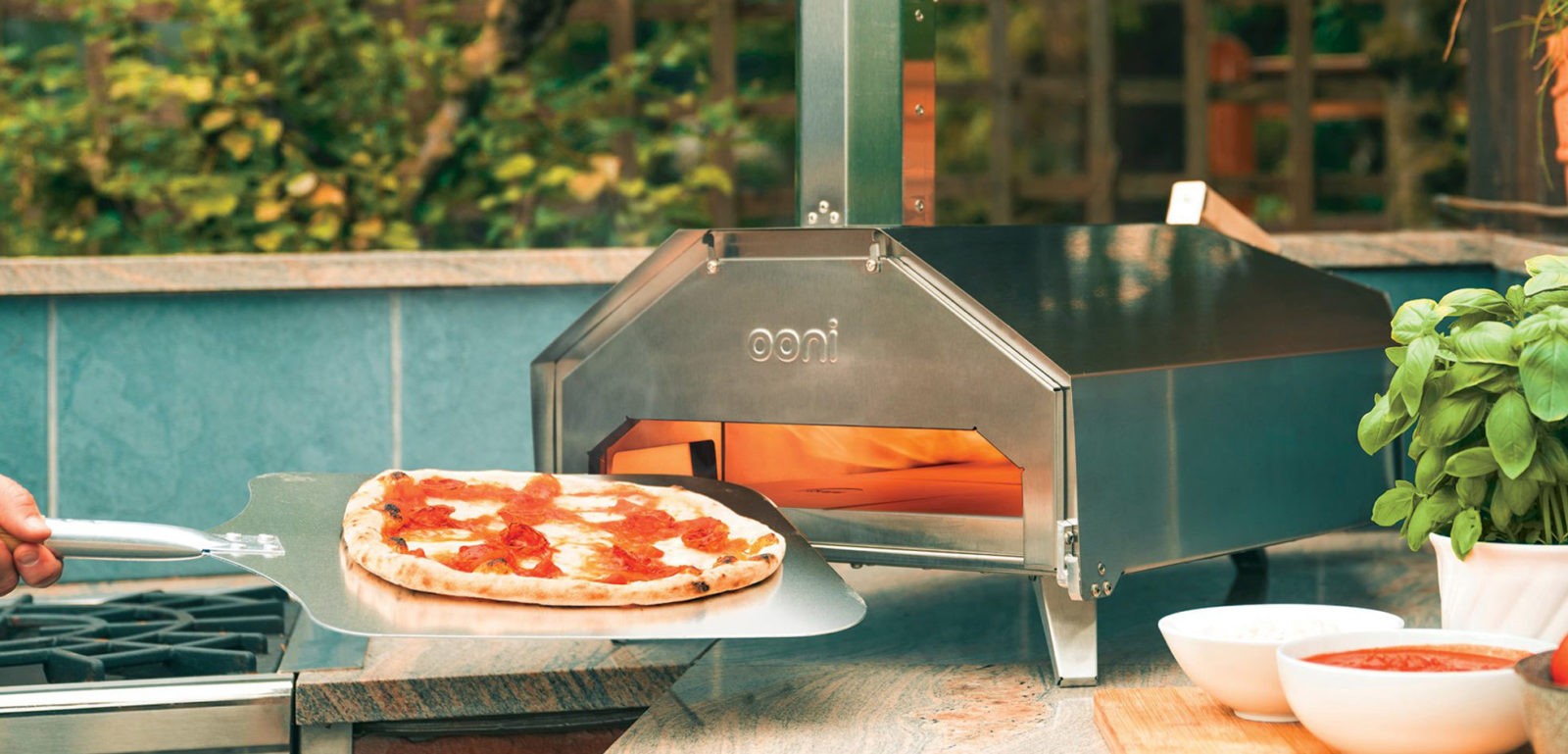 A true rustic way of cooking and one that has been tried and tested throughout the generations of time, wood fired cooking really does deliver a superior cooking taste and experience, hence why more and more restaurants across the UK are choosing to install wood fired ovens within their kitchens.
On our website you can find a selection of the best outdoor pizza ovens available, and our individual reviews will help you to make an informed decision before investing in a wood burning unit. Here we have listed some general information you may find useful before purchasing.
The Best Wood Burning Pizza Ovens
We've reviewed a wide selection of the wood burning ovens available on the market which you can see below. These ovens range from entry level units for the hobbyist, to impressive wood burning pizza ovens for restaurants and professionals.
Usually made from clay, brick or concrete (specially crafted to give heat resistance over long periods) a wood fired pizza oven was traditionally made using cost effective materials which could be obtained from nature. The cooking method used is one of the easiest and most efficient, using a gentle fire, just like back in the primal years.
A wood fire built inside of the oven allows the oven to begin heating to a quick and efficient cooking temperature. It is essential to be careful around the oven, as the materials used to make the oven can absorb the heat. The open fire can be a burn risk, however by using the right tools you can minimise any danger and get the best results from your burner.
Why Choose A Wood Burning Pizza Oven?
If you are here looking for help and advice surrounding whether you should be looking to buy a gas or wood fired pizza oven, you are more than likely looking to know what makes these ovens more appealing than their gas counterpart, so let us tell you.
Wood fired ovens offer one of the best cooking environments available to you, the fact that they draw their heat from a real fire of burning wood that is located safely at the back of the oven means that cooking takes a fraction of the time that it would take to cook the same item in a more traditional electric or gas powered oven.
Although the speed at which your food cooks is a fantastic talking point, it's not what is going to have your guests crying out for more… It's that authentic smokey taste that comes with cooking with wood.
Although it can often be apparent on finer foods, the smoking of a pizza that is literally placed into the heat for a matter of minutes before being removed and presented to guests, the smokey taste embedded within the dough truly converts a bland and flavourless dough into a base that is packed full of body, taste and character.
That taste has been imitated previously with a wide range of BBQ smokers on the market today, but without the burning of wood and the intense heat which it creates, these can only generate a non-authentic, artificially inflicted flavour.
Nothing can compare to that wood-fired taste, but not only do outdoor pizza ovens make your food taste great, they also make great visual features for your garden or patio. There is a huge range of ovens available, ranging from the traditional rustic look to more modern minimalistic designs. Pizza ovens like these are sure to get a lot of attention from your guests, but more importantly they will become a social gathering point where everyone can have fun making their own pizzas.
Things to Consider When Buying
Heating Time

When it comes to getting your pizza oven ready, it is important to look at how far in advance you'll need to light it. Heat up times are guides given to give you a more realistic timeframe for heating up your oven ready for cooking. There are many factors which can affect the start-up times and all of these should be considered when looking into buying a wood burning oven.

The success of lighting the will depend on not only the dryness but also the quality of the wood you are using, it is recommended to use seasoned or kiln dried wood for these types of pizza oven. Yet another factor of lighting is the oven's internal and external temperature – for example if it's below 0 degrees celsius then it will take a greater amount of time to heat up the oven overall (although we've yet to meet anyone enthusiastic enough to use their outdoor oven in the middle of winter!).

If your oven has become damp inside for any reason, then it is essential that this is dried out before attempting the lighting procedure. If your oven is warm already and is dry internally then it will have a faster heating time than a cold oven with damp from the winter.

Output and Capacity

When it comes to wood-firing your pizzas, the cooking capacity of the oven isn't as critical. This is one of the real benefits of a wood-fired burner: Because of the high temperature within the oven (>400°C), the pizza will cook within 60 – 90 seconds, so provided you've prepared all of the pizzas beforehand you'll easily be able to cater for all of your guests at the same time.

Heat Preservation

Whilst looking at wood fired pizza ovens, it is essential to note their heat retention properties. A well insulated oven means better efficiency and more effective cooking. The temperature can drop rapidly in less well insulated ovens – whilst the starting heat may be 400°C, it can soon lower to 140° which although is still useable it is certainly not as efficient when it comes to wood-firing a pizza.
How to Use a Wood Fired Oven
During the heating phase, the oven door will remain open and the chimney also, if your pizza oven has a chimney. Once the fire has died out, you can either sweep out the embers or push them aside, however the door and chimney need to be closed. The oven should be left to rest for several minutes, this will allow the heat to become even across it and the fire temperature to drop.
The primary heat will be around 400°C which is great if you want to make quick and crispy pizzas with a thin base, but if you are looking for a deep and evenly cooked pizza you are best waiting until the temperature is around 300°C. If you are using your oven to cook forms of meat or large meals, then the ideal temperature for this would be around 200°C.
You can check out our other tips and tricks here.