Pizza Oven

Reviews
Welcome to Pizza Oven Reviews, the UK's leading site for anything to do with pizza ovens and getting the much needed reviews, pros and cons of the leading brands of pizza oven that you could be considering to buy.
Real Honest Pizza Oven Reviews
We pride ourselves on our honesty and because of that, we like to ensure that all reviews that you will find here at PizzaOvenReviews.co.uk are truthful and not influenced by sellers, instead giving you a clear and easy to understand review that can guide you towards making your choice before you buy.
As with many things in life, reviews are based on opinions of the person that provides the information and that is why we always look to document the pros and cons for each product that we review, as we know that our cons could well be a positive that you are looking for in your new pizza oven.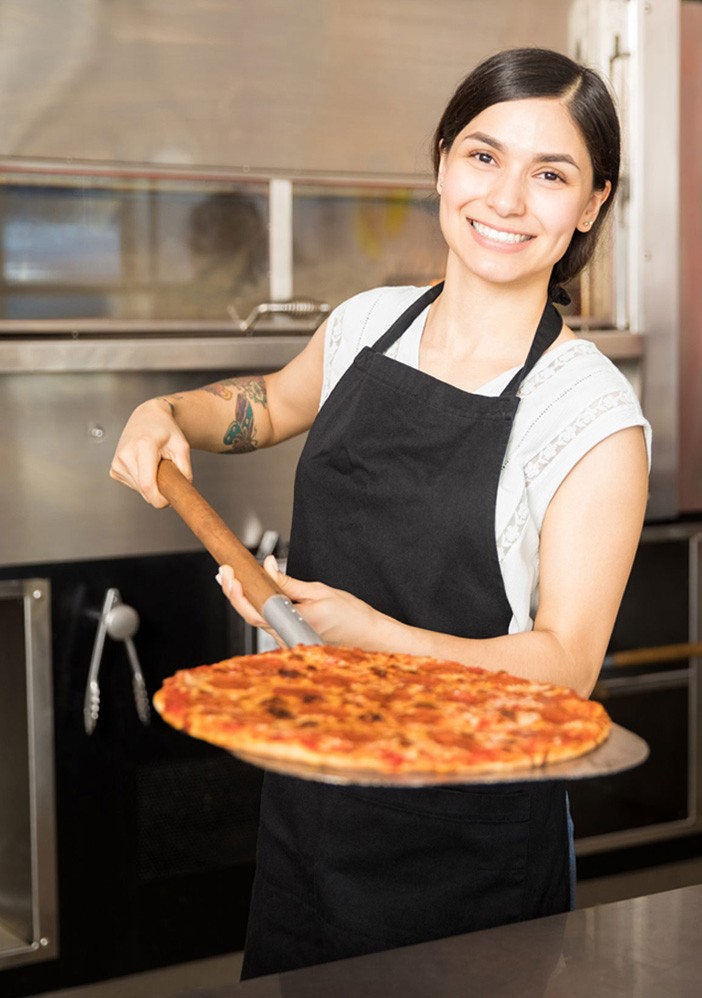 Choosing The Right Pizza Oven For You
When it comes to deciding on the best pizza oven to buy, there are a couple of things that you need to take a moment to think about. Are you looking to purchase an outdoor pizza oven that will stand up to the British weather conditions? Are you planning on cooking anything other than pizza and, if so what temperature would you need the oven to operate to? Are you looking to buy a gas pizza oven, wood-fired pizza oven or even a commercial oven?
If you are new to the whole pizza oven purchasing stuff, don't panic as we hope to be able to provide you with all of the answers and potential options available to you. Rest assured that if you check out our pizza oven reviews and advice prior to making your big purchase, you'll get the right bit of kit to suit your requirements.
Where can you buy a Pizza Oven?
Pizza ovens aren't something you buy every day, so this is a question which crops up frequently. Being quite a specialised item, you'll need to find a local dealer such as a garden centre or a specialist shop. Alternatively, you could order directly from the manufacturer however you may encounter difficulties as they usually sell the ovens to retailers as wholesale, and not to the general public.
The most convenient way to purchase one is from an online retailer. The pizza ovens we review are all available online, which means they will be delivered directly to your property if you decide to order. This way you get to skip the organisation and logistics of transporting the item back to your house and get straight to the enjoyable part – cooking a pizza the way it should be cooked!
We've also done the homework to link you to the cheapest possible price for each oven we test. If you find it cheaper elsewhere, please let us know so we can update our information!
How much does a Pizza Oven cost?
Our research into the ovens on this site shows a huge price range. This varies based on construction materials, build quality, warranty, operating temperature, size and a number of other factors.
You can expect to pay anywhere from £100 for a basic budget pizza baking device which works with your existing BBQ, up to £5,000 for a commercial electric oven as commonly used in popular pizzerias and take-aways. Ultimately the number of features will determine how much you pay.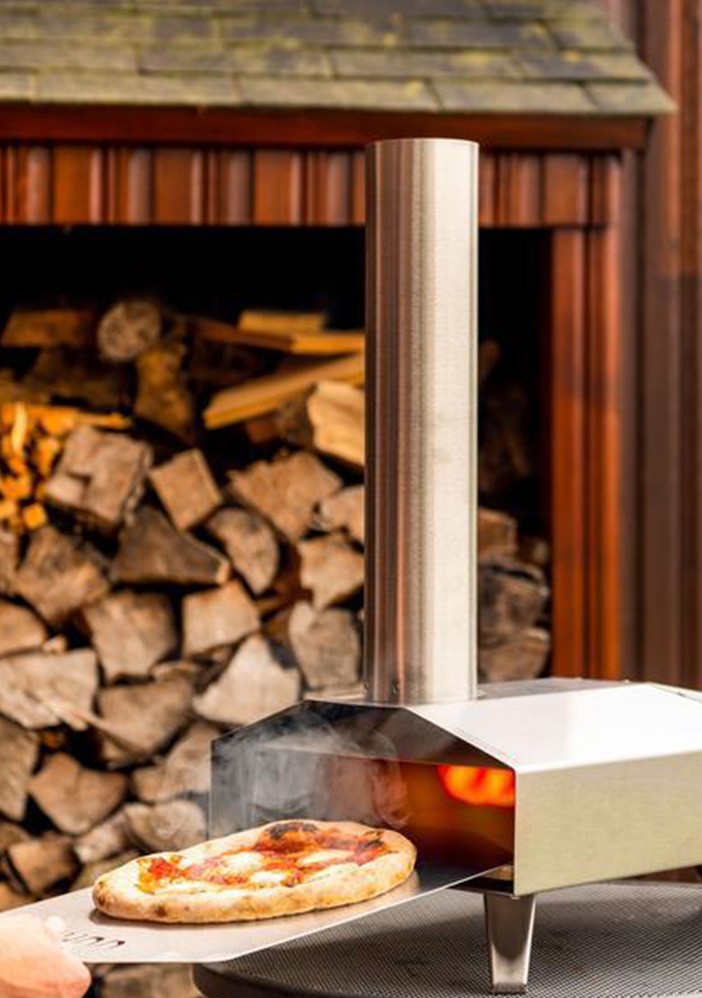 What to Look For When Purchasing
With pizza being people's favourite food since the early 18th century, it is no wonder you are looking to purchase your very own pizza oven. There are several types available, so it's important to be able to make an informed decision about which one best suits your needs.
Buying your own pizza oven is certainly no small investment, which is why it's important to know both the pros and the cons of each type of oven available. This way you can purchase the right unit for your budget.
Depending on the amount of things which you are planning on cooking inside the oven, will help give you a guide on the size you need to buy. If you are planning to just cook for your family once a week then a small oven will be a perfect fit, however, if you are looking to host large gatherings and feeding a lot of people on a regular basis, then having a larger oven would be ideal for you.
As well as the amount of food that you will be cooking being the biggest factor for deciding on the right size for your new pride and joy, you will also need to consider the amount of space you have available.
Of course, there isn't just one style of outdoor pizza oven on the market. Many manufacturers producing beautifully designed ovens that will fit perfectly into your scene. They are becoming extremely popular amongst garden enthusiasts and those who love to be outdoors, and they can easily become the centre-piece of your outdoor setting. Styles vary from rustic brick construction, to modern and sleek metal designs.
Common styles include a dome-shaped oven with a barrel vault, as these shapes allow for a more efficient oven chamber. Whatever your requirement, whether functionality or design, you can find a style to suit your needs.
When looking into purchasing, it is important to look not only for an oven which looks the part, but also something that is robust and built to last. This way you can make a great investment and ensure that you keep cooking those pizzas for years to come. There are many different materials used in construction, all of which have different properties and give different levels of efficiency. You can find units made of brick, stone, metal and more – each has it's own benefit so be sure to do your homework.