3 Best Gozney Pizza Ovens for 2020 Reviewed
Preparing and baking pizza in the comfort of your home is one of the finer things in life! If you haven't considered this already, you need to invest in a pizza oven to craft amazing Italian dishes. 
Let's say you make a pizza using your home's traditional oven. While the result may be tasty, it doesn't compare to the result offered by pizza ovens. These outdoor appliances are designed with features specific to Italian style pizzas and dishes.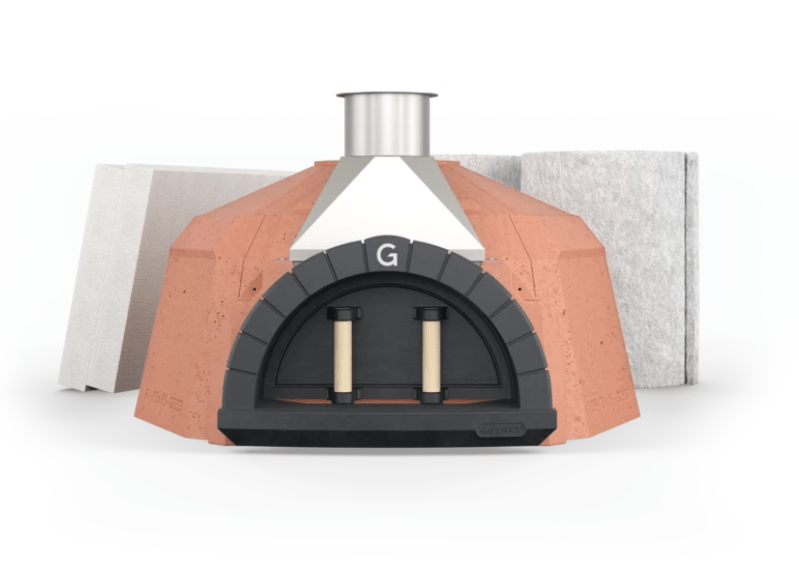 While they are a great way to achieve that crisp, perfectly baked Italian pizza, not all pizza ovens are made the same. In order to add flavour to your gatherings, barbecues, and family dinners, you need a quality, professional-grade oven like the ones offered by Gozney. 
The Best Gozney Pizza Ovens
 In this buyer's guide, we'll go over who Gozney is, why their pizza ovens are some of the best around, and what you need to consider when buying one. If you're on the hunt for a quality pizza oven, keep reading!
1. Gozney Roccbox Pizza Oven
Pros
– Portable 

– Choice of gas or wood

– Reaches high temperature up to 950°F/500°C

– 60-second cooking time

– Quick and easy setup 
Cons
– High demand

– Some buyers share it can be difficult to transport due to its weight (20kg)
The Gozney Roccbox is an award-winning pizza oven and for a good reason. It's restaurant-grade capabilities and portability make it a top seller on the market. Gozney is a reputable brand that designs and manufactures outdoor ovens. These ovens allow individuals to cook restaurant-quality pizzas from the comfort of their homes!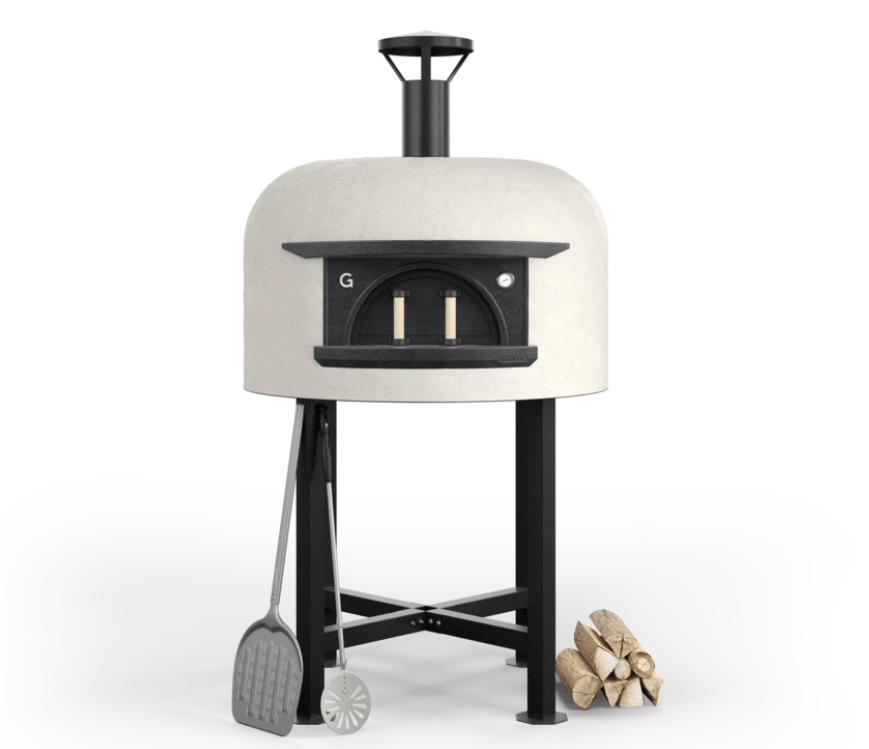 2. Gozney Black Edition Pizza Oven
Pros
– Available in 4 sizes

– Versatile 

– Offers consistent low and high cooking temperatures 

– Great for large gatherings
Cons
– Only available in one colour 

– Not portable 
Gozney is a top contender in the pizza oven industry because of its high-quality, durable, commercial-grade ovens. The Gozney Black Edition has a lot to offer and crafts savoury, restaurant-quality dishes all from the comfort of your home. You can't go wrong with this versatile pizza oven.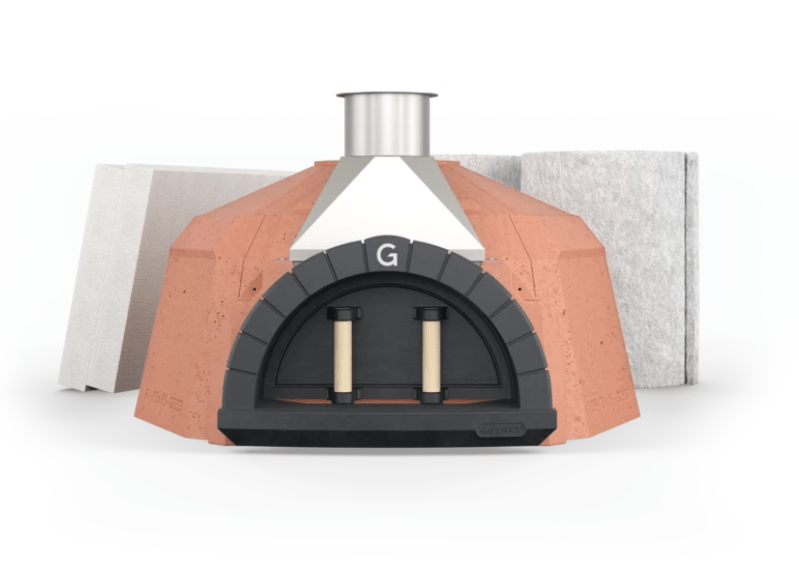 3. Gozney Stone Core Pizza Oven
Pros
– 4 different sizes available 

– Easy to assemble 

– Exceptional heat retention 

– Made from durable material
Cons
– Not portable 

– Expensive 
The Gozney Stone Core Pizza Oven offers a unique cooking experience for just about anyone. Whether you're a pizza enthusiast or "foodie", you'll enjoy the high-end cooking, durability, and ease of use brought forward by the Stone Core. It's available in 4 sizes, leaves the aesthetics to your liking, and is a quality addition to your outdoor kitchen! 
Gozney is a manufacturer of revolutionary outdoor ovens who offers not only quality outdoor ovens but memorable experiences. Their restaurant-grade pizza ovens reach incredible temperatures up to 500ۡ°C. They're recognized as being a leader within the industry and bring at home cooking to a whole new level! 
Why Choose a Gozney Pizza Oven?
Founded in 2010, Gozney has many years of experience. They sell pizza ovens to restaurants and professional chefs. More recently, they've launched pizza ovens for domestic customers so that they too could experience incredible food with family and friends. 
Because they sell commercial grade ovens, you can expect a durable, high-quality product. Not to mention, they offer pizza ovens in different sizes, with different functionalities, and in a variety of prices to suit everyone's needs!  
Wood-fired cooking delivers an amazing experience for both the cook and their guests! Truly one of a kind, it's no surprise Gozney pizza ovens have found a home within professional chefs' personal outdoor kitchens! 
What You Need to Consider Before Buying a Gozney Pizza Oven
There are a few questions you need to answer before you invest in a Gozney pizza oven. Use the following as a guide to narrow down the type of oven you need:
What do you plan on cooking?
Do you need an oven specifically for pizza, or do you want to cook other dishes as well? Narrow down the food you plan on making. Pizza ovens can be found in several materials like brick, aluminium, or stainless steel. The type of material that's best for you depends on what you plan to cook.
 – Fast cooking.

Did you know some ovens can bake your pizza in a matter of 60 seconds? These ovens usually are metal ovens as they take less time to heat. 

 – Slow cooking.

 On the other hand, if you're cooking overnight meals, you need a brick oven. They hold heat for longer amounts of time and will retain that temperature. 

 
Every oven is made differently in terms of materials and function. Consider the type of food you plan to cook as it will help narrow down the shopping decision. Gozney ovens offer both styles of cooking and even have some models that can achieve both.
How often do you plan to cook? 
If you're thinking about hosting parties and large gatherings, you need a pizza oven with a large cooking space. Consider size and configurations when shopping for one. Many Gozney pizza ovens cook more than one pizza at a time. This is ideal for events as it keeps the food coming!
If you're only going to be cooking one meal or pizza at a time, a small oven is for you. There's no need to invest in a large oven when you're going to be cooking one dish at a time.
Where will you put your oven? 
Location is very important. Consider whether you want an indoor or outdoor pizza oven. Gozney's professional-grade ovens are outdoor ovens because of their high heat retention. Keeping them indoors could lead to safety hazards because of the strong smoke fumes they give off. 
If you decide you need an indoor oven, be sure the oven is certified for indoor use. Also, consider aesthetics. If your kitchen appliances are stainless steel, there are pizza ovens that will fit right in! Now, if you go with an outdoor option, choose one that blends in nicely with your outdoor kitchen or space.  
Do you need it to be portable?
Here and there, you may need to transport your pizza oven. Perhaps you're taking it to a relative's house for a cookout or want to cook some food in the front yard as opposed to the back. If this is the case, you need an oven that is light and easy to move. Sure enough, Gozney has already thought of this and offer portable ovens that fit these criteria! 
What Accessories are Available from Gozney?
There are a few accessories you'll want to purchase alongside your pizza oven. These accessories will make the cooking process more comfortable and will help transform you into an authentic, professional chef! 
Let's start with a cover. You want to cover your oven when it's not in use. This will keep it looking new and in tip-top condition all year round. Along with this, you can find turning and placement peels on their site. These tools will allow you to place, slide, and turn the pizza as needed. Both accessories are highly recommended when purchasing your first pizza oven!  
Conclusion
Now you know all about pizza ovens and how to choose the right one for you! Using the information above, we encourage you to make an informed purchase. Whether you're a pizza enthusiast or avid foodie, there is a pizza oven designed just for you. Best of luck, and have fun exploring your options!