The Best Pizza in Birmingham Reviewed for 2023
Pizza captured the hearts of individuals around the globe. However, there is a pizza spot around every corner, so it can be a challenge to track down the best spots in any city. Today, we are highlighting the top four spots in Birmingham.
Whether you are a local, just passing through, or moving to this city for the first time, these four spots are a must-try for all pizza lovers. Their unique atmospheres and menus add versatility to pizza like never before. We guarantee you won't regret looking into all four to get your pizza fix in every day of the week.
The Plough Harborne is a pub that brings great quality food along with a home style, comfortable environment. This spot is just as much about the experience as it is about the food. Lucky for us, both of them are top notch. Their core values are centered around the staff creating an atmosphere that adds to the experience rather than simple in and out service. They want you to walk away feeling like a part of the family. After all, you are now!
They bring a quaint village vibe to the restaurant with all of their decor, so you will feel like you stepped into a piece of home. Making the customer feel like a part of something is the ultimate goal, which is what has so many raving about this spot. 
With their very own garden that they utilize for a good chunk of their food, there is a true farm to table flavour that cannot be fabricated at The Plough Harborne. Unlike other pizza spots, there are loads of food options ranging from breakfast, lunch, and dinner choices. This can be your new favourite spot for any time of the day. 
Not to mention their live music nights make for an exciting night on the town to pair with your favourite pizza dish. Who doesn't love ending a long night with some music and pizza? Make this a reality when you give The Plough Harborne a try.
Baked in Brick is the lovechild of a small food truck that started 6 years ago. It would be an understatement to say that the food truck grew immensely, winning Best Street Food in all of Europe and well as in the UK. Baked in Brick took the street food atmosphere and gave it a home in its restaurant. It has loads of unique pizza flavours that you have never tried before.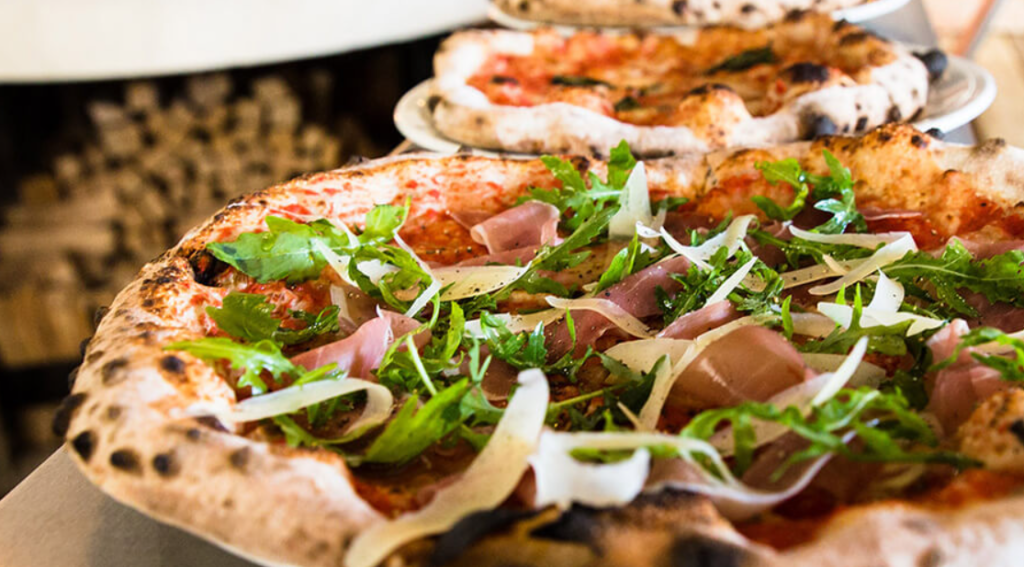 This is what makes Baked in Brick unique among all of the city's options including our other two choices. Their pizza selections are guaranteed to give you flavour and ingredient combinations that you haven't tried before. Each pizza is designed by the owner and brings professional yet attainable quality that makes for a unique dinner to impress your friends, family, or love interest. 
This spot also has fun details outside of the food such as a documentary highlighting the journey of Lee, the founder of this spot, as well as his team on their trip to winning Best European Street Food as well as other similar details that make this spot stand out amongst the rest. It also has some great small plate options to give you a pairing with your pizza. Grab a beer or wine and you have the perfect mixture for a flavour dream.
Otto is sprinkled around the city, with three separate locations to choose from. The most classic pizza spot of the three options, there are nine unique pizzas to choose from. Each of these pizzas is homemade, handled with care, and designed to suit all preferences when it comes to bbq.
Grab a cocktail, glass of wine, or a pint to quench your thirst while you indulge in your cheesy goodness. Otto also has vegetarian and vegan substitute options to ensure that you can still join in on the tasty treats Otto offers, even if you aren't a meat or cheese lover. 
Choose between three flatbread selections or other starters to get you warmed up for the main course. This is a spot where the family can share their love for pizza without breaking the bank in the process. End on a sweet note with tasty dessert options that will have your sweet tooth smiling from ear to ear. There are so many things to love about Otto at whichever location you end up at, and we can wait for you to give it a try.
Alicia's Micro Bakehouse is unique because it is a true pizza experience rather than just a spot to eat. WIth their Artisan pizzas, you will need to give them some preparation to create the masterpiece that is their fully handcrafted pizza. While this process is longer and more tedious on their end, it is their goal to fall back on the roots of Italian pizza and shy away from quick and easy pizza spots that have taken over the industry. The only downside of this for you is that you won't be able to go back to subpar pizza once you try it.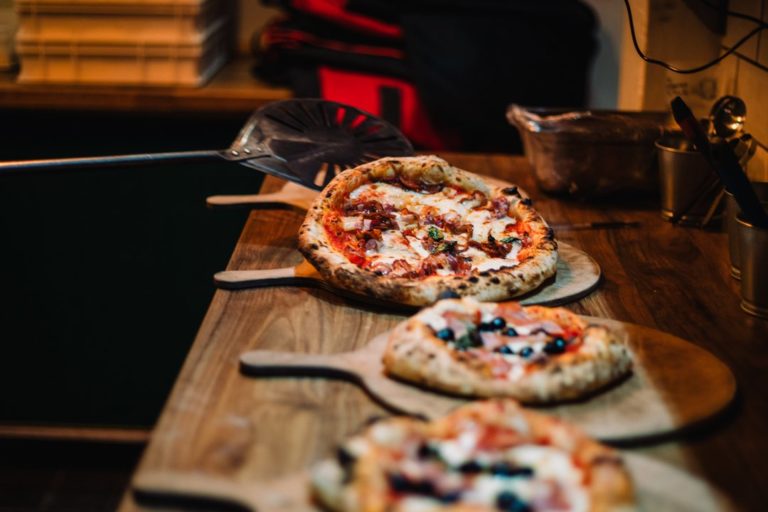 The handcrafted factor is not the only thing that shines through when it comes to their pizza selections. They also have some pretty unique flavours and selections that haven't been tried before. If you are used to chain delivery pizza spots, then you are walking into an entirely new world when you try out Alicia's Micro Bakehouse. Prepare yourself for authentic, unique options that take your tastebuds on a journey rather than a frozen pepperoni dish that you might get otherwise. True Italian pizza is all about the details. After all, the small details add up, and Alicia's Micro Bakehouse understands this concept.
We are POLI is unique for its wide selection of picture-worthy wood-fired pizzas and affordability. These two combined make for a must-try combination that we had to get our hands on. Not only do their pizzas and other Italian dishes look good, but they taste just as amazing with the authentic Italian flare that we have fallen in love with. Their chefs have put in the hours to ensure that each pizza dish has the perfect ingredients to create to die for flavour.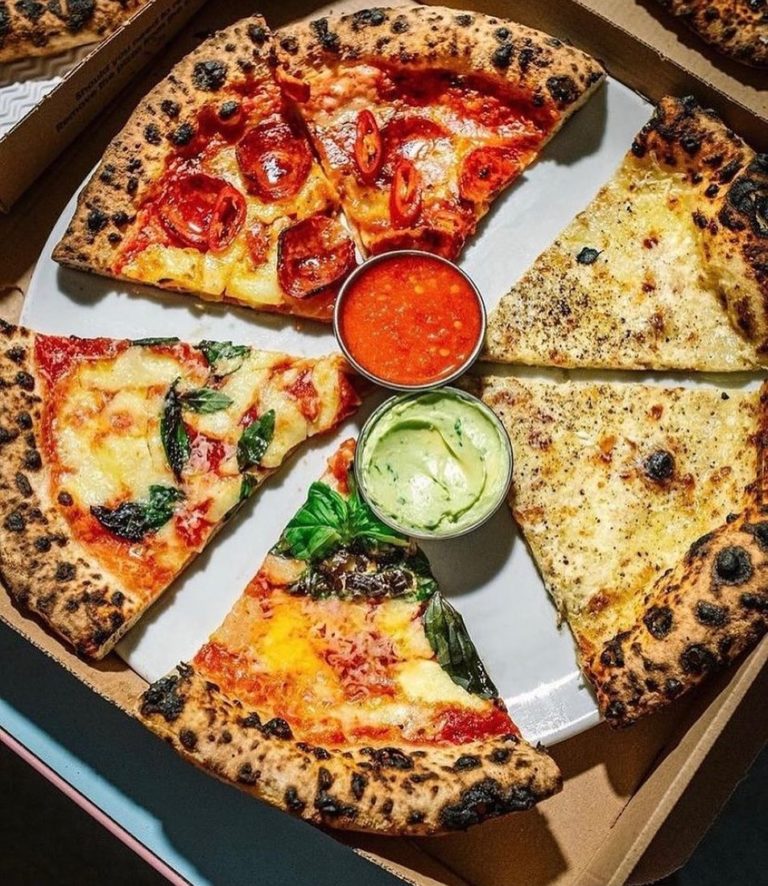 The wide variety of menu options makes it a great spot for a picky family where not everyone can agree on pizza night. Get a little taste of all Italy has to offer from the comfort of Birmingham when you decide on giving We are POLI a visit. Lastly, each of their ingredients is fresh and go into loads of their housemade options such as their very own hot sauce or onion and chive mayo dip. That being said, even if you are a pizza connoisseur like ourselves, authentic, housemade items ensures that no matter how close or far you've travelled, you can find something unique to spice up your pallet, literally and figuratively.