What Wood Should You Use in a Pizza Oven?
Within my informational site, you'll find lots of how-tos about buying or building your own pizza oven. Once you've chosen your perfect oven and have unpackaged it, the new question becomes – what wood should I use?
It's a commonly-asked question with an answer that contains many parts to it. Different woods can influence your wood-fired foods to include different flavours. It's best to treat the wood you use as simply an additional ingredient to your dishes, tweaking it to achieve different tastes.
Here are some elements to consider: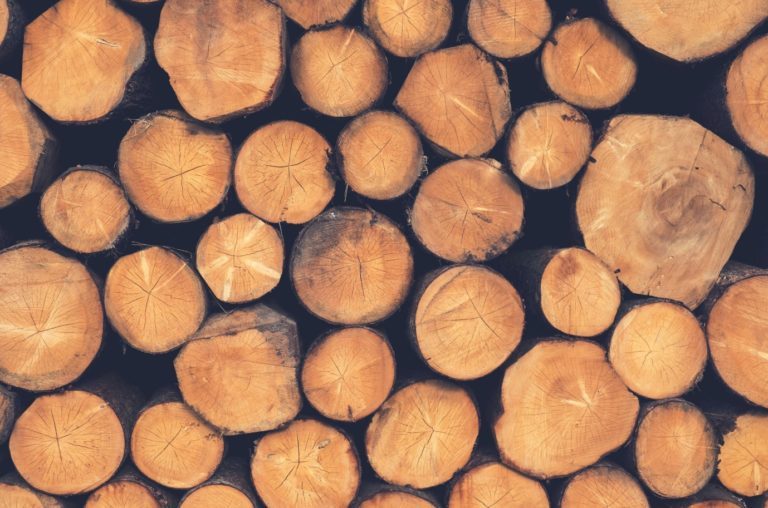 Moisture Content
It's fairly easy to find the best wood for a pizza oven. When cooking pizzas, remember the golden rule – use kiln-dried hardwood. ONLY kiln-dried hardwood. 
If, while you're baking, you start to notice crackling, fizzling, or a poor flame, you may actually be using what's called 'green' wood. This wood is classified as wood cut recently that has not yet had the chance for its internal moisture to properly dry from evaporation. Thus, the crackling and fizzling manifest as the internal water is escaping and evaporating in the heat.
Green wood doesn't burn at a very high temperature, and when it is burning, it's known to cause excessive smoke. When you're using kiln-dried hardwood, however, you're ensuring that the moisture has left the wood, which will lead to more effective fire.
Here are some additional tips to keep in mind: 
– Try to avoid using woods with high sap contents, as this can create creosote and soot that coats your chimney and oven floor. If you make this mistake, you can use clean-burning options like oak to rectify your error.

– Woods that are too dry are also not good for your pizza oven, since this can lead to excessive smoke output and potentially ruin your food.

– A good way to see if your pizza oven firewood is too dry for your oven is to check for small radial cracks and darkened cut ends. If your wood has these, it's best not to use it, as it is too dry.

– Lastly, if you plan to collect your own pizza oven firewood, early Spring or late Winter are the best times of year to do so, since they have likely dried out during the summer.

 
Storing Your Wood
Whether you're planning to build your wood-fired pizza oven or are going to purchase it, make sure you're equipping yourself with plenty of space to store your firewood. A storage area for your wood is important as this will help neaten your overall space and shelter it from the elements, such as rain.
Preparing Your Wood for Burning
Before burning, always make sure your wood is cut into sizes with approximately 3-inch diameters and lengths no longer than 15 inches. When your wood is cut, fires will burn brighter, faster, and catch light more easily than fully round, uncut logs.
To get the fire going, you may even use smaller pieces and combine them with natural firelighters. Just make sure to avoid using twigs and leaves during the kindling process, as these will create excessive smoke, and the twigs may be highly resinous. Resin is known to hinder the burning of wood and can ultimately damage your pizza oven floor.
Professional Tips
For your wood-burning pizza oven adventures, I also include a couple of tips for you to keep in mind that'll help ensure you're creating the best environment for quality pizzas!
First, I recommend using two-thirds kiln-dried hardwoods such as birch and beech. This type of wood ensures a clean burn. Also, you may use one-third seasoned olive wood, which helps the fire last longer and adds sweet and light smoky flavours.
Additionally, if your firewood has been subjected to rainfall, you can easily rectify this by sticking it into your kitchen oven to bake so that it will dry out before you use it for cooking!
Conclusion 
And with that, I wish you the best in your wood-burning pizza oven ventures and hope that you've learned everything you need to know from this article!