3 of the Best Pizza Cookbooks for the Pizza Connoisseur
Pizza is such a popular comfort food that you can find almost anywhere you go. But why go out and buy it when you can make it in the comfort of your own home!
You'll find that once you start to make pizzas, it's hard to go back to ordering them. So, how do you start? For me, starting the learning process consisted of taking advantage of any and all information out there! This, of course, included online videos, pizza making blogs, and my absolute favourite: cookbooks. I've always been a huge fan of these resources. After all, reputable copies are written by experts like pizza champion Tony Gemingnani (more on him later!). 
In this guide, I'll go over my top 3 pizza cookbooks for the pizza connoisseur. If they've helped me, I guarantee they'll help you.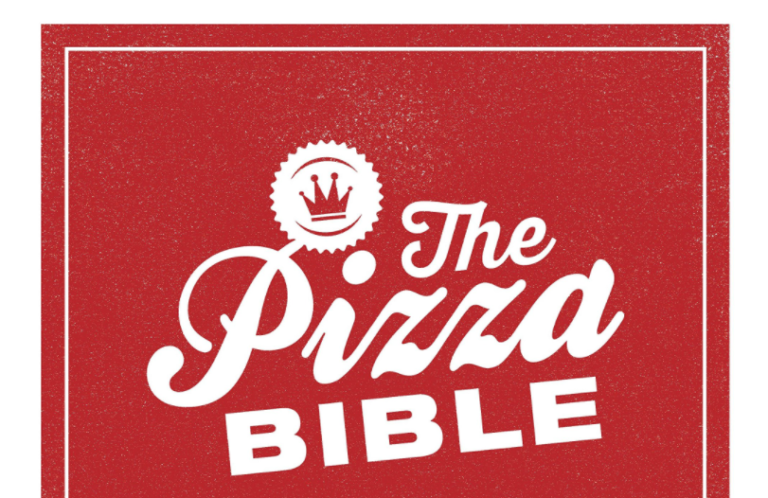 Let's begin with one of my all-time favourites: The Pizza Bible. This hardcopy can be purchased for a little under 20 pounds. I highly recommend making the investment because Tony Gemingnani taught me everything I needed to know, from making fluffy Sicilian pan pizza to my all-time favourite – Neapolitan Margherita. 
If you don't know who Tony Gemignani is, I highly recommend you do a little research and watch videos of him. He's an all-time World Pizza Champion. Along with looking him up online, check out his guide, The Pizza Bible. It covers nine different styles of making pizza, some of them being: 
– Neapolitan

– Roman

– Chicago

– Californian 

– And more!
His pizza bible is for those that don't just want to commit to one type of pizza style. He offers you a master class in delicious pizzeria-style pizza making. I truly enjoyed the 75+ recipes and, to this day, reference this book when I'm in search of something new! 
This is also a great pizza recipe book for beginners. With The Pizza Bible, you'll learn the ins and outs of making dough, adding toppings, baking your pizza to perfection, and more! All the tips, tricks, and advice needed to make pizza like a pro is found in this all-encompassing book.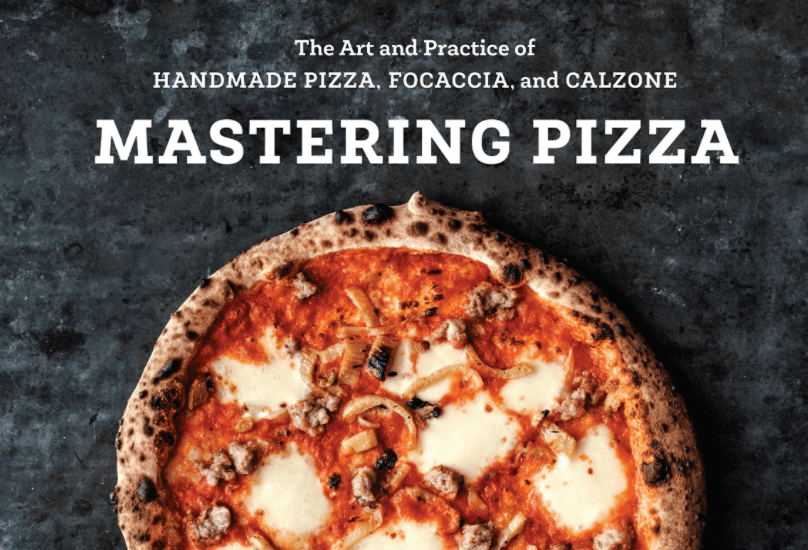 This is another one of my all-time favourites. Mastering Pizza is a great read because it offers readers an easy way to make savoury pizzas regardless of the oven or equipment that you have. 
I remember when I first started making pizza, I wasn't using the Gozney Roccbox or Ooni Karu I have now. I was using my kitchen oven! Because his guide focuses on a variety of base doughs, I was able to achieve the right hydration level allowing me to achieve delicious tasting pizza through my home oven. Now, I'm thankful I've worked my way up to a professional pizza oven, but this guide was truly a game-changer for my dough making when I was first starting out. 
Award-winning chef Marc Vetri offers different base dough recipes and techniques, ensuring that your pizza turns out perfect every time. He's spent years trying out different recipes in Italy and then perfecting these recipes in America. I really love that he makes pizza making accessible to everyone. Even now, as an experienced home chef, I still learn something new every time I pick up his book.
Last but not least is James Beard's, The Elements of Pizza. For those that don't know, Ken Forkish is the James Beard and IACP Award-Winning author. He's truly one of the most trusted baking authorities and has proven this time after time. 
Marc Vetri even wrote the following about him: 
"If there were ever to be a bible for all things pizza–and I mean all things–Ken Forkish has just written it."
A fan of Vetri myself,  I knew I needed to check out Ken Forkish's book, and I'm so glad I did! The Elements of Pizza breaks down the pizza-making process all the way from step 1 (choosing the right dough recipe) to the final steps (topping your pizza with the right cheese and ingredients). He shares with readers more than a dozen dough recipes and even includes gluten-free options. 
A large reason why I love this guide is that his instructions are so clear and offer images all throughout. After reading this, I was shaping pizzas like a pro and loading my pizza peel with the confidence of a professional chef!
That brings us to the end of this guide. I'm a huge fan of all 3 of these pizza recipe books and authors. They have truly been an inspiration in my life, and I can recommend them to you with confidence. Whether you're just starting out or are an experienced chef, I know you'll benefit from all of these great reads.