The Best Pizza in Liverpool Reviewed for 2023
Liverpool is full of surprises. This city on the river is full of history, culture, and tasty food. This seaport town might not be the face of pizza, however, it sure does have some great options to choose from. While it can be a blessing to have so many great spots to pick from, sometimes a plethora of options can make it difficult to find the perfect spot to try. The decision paralysis is real.
Don't fall into it quite yet. This is where we come in. We have fallen in love with the city, but more importantly, the food that it offers, specifically Italian food. That being said, we have narrowed down our favourite pizza spots in all of Liverpool to help ensure you don't make the mistake of trying a subpar pizza joint. Let's jump in. Tasty pizza is calling your name.
Crazy Pedro's is definitely the most flamboyant of the bunch. To call it crazy would be an understatement. From the funky decor inside of the restaurant to the nachos served on trash can lids, there is no doubt that you will have an evening full of excitement when you choose Crazy Pedro's for your meal. That's right. We said nachos. Get your pizza fix as well as a giant nacho plate for you or the whole family to compliment it.
Don't let the gimmicks fool you, they back up their vibe with excellent pizzas that took loads of practice and trial and error to perfect. Months of trial and error to be exact. Practice makes perfect, and they are a prime example of practice paying off. 
This is what has led to them receiving loads of awards for their pizza options and bringing in customers, locals and visitors alike. Whether you have a spunky bunch with you or you are looking for a date night idea that will surprise your significant other, give Crazy Pedro's a try.
Il Forno couldn't be a more polar opposite from the quirky environment of Crazy Pedro's. This Italian dining experience is high class and a much more regal option to choose from. With Italian brothers running the restaurant, you can guarantee they will bring their love to Italian dishes that has transcended through generations to your plate.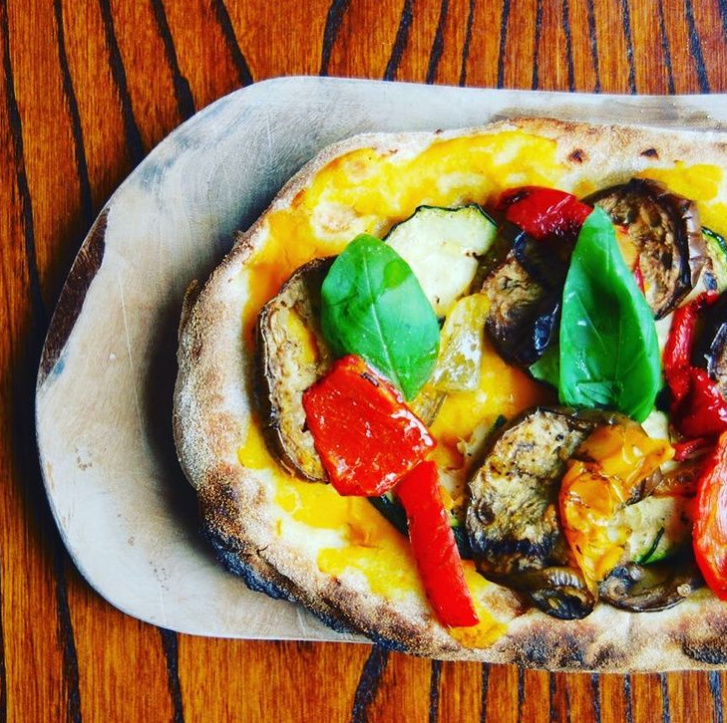 Offering a wide range of Italian dishes outside of pizza, you can get any style of meal you would like and still get the Italian flair mixed in. We're talking meat dishes, fish dishes, pasta and ravioli, and of course, pizza with a high-end touch. Looking for a great weekend spot? Try Sunday brunch here to get your tastebuds woken up on your favourite Sunday Funday.
Dough Dough brings bread lovers from all over together with their perfected dough recipe and tasty flavours to match. They believe the atmosphere is less important than who you are with, a tasty pizza, and a good beer to top it off. That being said, this spot is relaxed, inviting, and will have you and your friends and family raving about the lowkey pizza spot you gave a try.
Not to mention the tasty appetizers and desserts that complement the pizza perfectly. Did you say dough balls? Mix it with some garlic butter for a starter or Nutella and caramel dip for a dreamy dessert. What's better than adding more bread to your pizza night? Nothing, so give Dough Dough a try to embrace your carb cravings. Top the night off with your favourite beer and your stomach is sure to be full and happy loaded down with crabs in all the best ways.
Lastly, Hello Pizza is unique for its delivery and pick up only options. While you aren't creating a specific atmosphere when you give this spot a try, you are merging the world of lazy pizza nights and top quality pizza options. Too often, these two have been seen as either-or, however, Hello Pizza merges the two in the best way.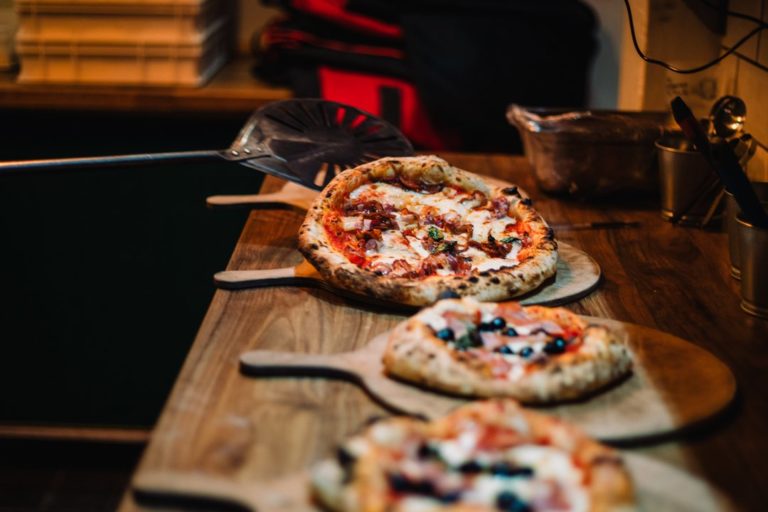 Imagine: tasty speciality pizza in your favourite sweats snuggled with a blanket while catching up on your favourite game show. What could be better? Instead of settling for standard delivery pizza options, try Hello Pizza and their huge selection of Neapolitan pizzas or calzones. 
Whether you are looking for a classic option such as a Margherita or loaded cheese or something you've never tried before such as tuna and sweetcorn, you will not be disappointed with the surplus of selection they offer. Not to mention the tasty flavour to match.